October 14, 2020
The ongoing pandemic has reshaped the way business leaders perceive disruption. Writers, academics and various publications have frequently described business disruption linked to transformational technology and start-up competition. This year, nature gave us a not-so-friendly reminder that threats can come from anywhere. What may seem to be the least likely to happen, can happen; even the most microscopic opponent
s can cause historic global upheaval across many industries.
The very clear lesson is to expect the unexpected.
Businesses today are faced with tremendous pressure to navigate between now and next. The Covid-19 virus has humbled all of us with a newfound appreciation for how dependent our businesses are on the basics: functional supply chains, intact sales channels, and employee/consumer health. Whether the disruption has happened on the supply side or the demand side, business leaders around the world are reconsidering these basics, with emphasis on risk mitigation and business continuity. They are updating their playbooks and exploring innovative options to protect their businesses now and to better respond in the future. For many businesses it meant rethinking the way in which they did business altogether – curb side pickups, grocery deliveries, online fitness, and more. New threats require new approaches, and supply chain now plays a far more prominent role in fulfilling the customer promise.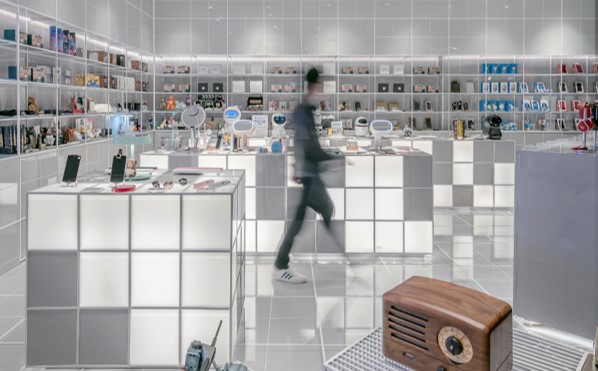 SUPPLY VS. DEMAND CHALLENGES
If you're selling more than you can produce during Covid-19, your playbook might consist of exploring geographic supplier diversity, evaluating raw material needs, investing in labour and production, re-thinking employee safety and operations, and shifting customer communication and brand messaging.
If you aren't selling enough product, you're faced with an entirely different set of challenges. There's a lot at stake; with jobs, people and workplace culture in mind, many businesses are rightfully attempting to bring clarity to revenue forecasts amid uncertainty. Scenario planning, cashflow preservation, cost-cutting, layoffs, right sizing production and liquidating unsold product are just some of the ways businesses are seeking to gain control over their short and long-term health.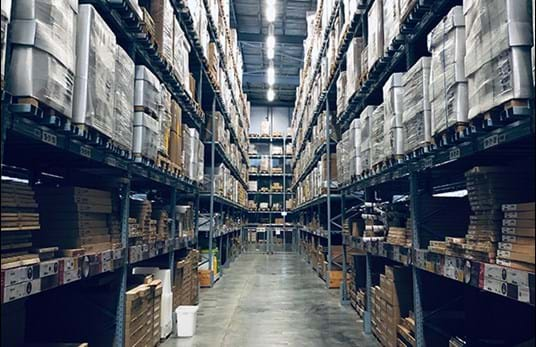 Despite these efforts, many businesses are faced with unsold merchandise that is tying up valuable cashflow in a warehouse. Familiar methods for managing overstock generally include deep discounting, bundling (e.g. buy one, get one), or even outright disposal. In each case, businesses resort to these tactics under duress and assume some degree of financial loss. Further, disposing product in the interest of brand protection has increasingly become a taboo exercise within a society that prioritizes corporate social responsibility.
The added challenge: Marketing budgets are often the first to be cut as leaders seek to yield noticeable bottom line returns quickly. And in the short-term, this can help. However, economist and "the Godfather of effectiveness" Peter Field, backed by numerous studies, has warned that while cutting advertising budgets is a temporary fix to a short-term deficit, it could put brands at a significant competitive disadvantage during the recovery period.
INNOVATE WHILE YOU OPERATE: MARKETING & SUPPLY CHAIN PARTNERSHIP
Within every challenge awaits opportunity. Forward-thinking business leaders view disruption as an opportunity to innovate and untether from unchallenged ways of working. One such emerging innovation is the partnership between marketing and supply chain in a strategic Corporate Trade transaction. In such a transaction, a business trades the excess inventory in their warehouse in exchange for a higher value in media.
Paying for what you need with cash alternatives is a powerful way to uncover untapped value. We've seen it make headline news at the consumer level in the form of bartering, and the commercial level adaptation of barter, known as Corporate Trade, is soaring in popularity among business leaders.
Hubert Wat, former VP Marketing for Rocky Mountaineer in Canada, talked to CPA magazine about Corporate Trade in 2014 "It's a win-win for everyone. We got something we needed – visibility and ratings – by leveraging our own assets and inventory. I could have liquidated assets and got less than retail price. Instead I got full retail value and used media credits to buy what I wanted to anyway."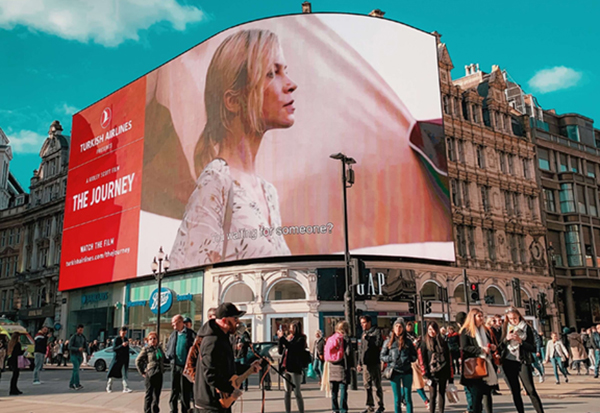 In Australia, Henkel has successfully leveraged Corporate Trade to derive more value from excess inventory. "This has provided a unique opportunity for our business to manage excess stock while providing a value outside of traditional sales." said Jodie Lynch, Head of Supply and Beauty Care "In an aggressive promotional environment, it allowed us to continue long term brand support via the trade credit offer whilst also countering a challenging stock problem and opening the door for a new-found value to the product."
Since this type of trading transaction is more complex than barter or a direct swap of goods, companies enlist the help of Corporate Trade organizations, like Active International, who have a unique mix of product liquidation and in some territories media planning and buying expertise. With an international footprint, they have the ability to service the needs of global brands; buying and selling inventory and executing media campaigns across 14 countries. It is a strategic solution that delivers both value and predictability within a business, with benefits realized in finance, sales, logistics, and marketing.
02 Telefonica, a telco organisation in the UK have worked with Corporate Trade firm Active International for over 7 years. "Over this period, they have helped O2 gain over £10m of new business contracts from a number of our key corporate targets by allowing them to part fund the cost of working with us in product." said Simon Valcarcel, Head of Creative.
The result? A proactive and strategic approach to achieve more with less: recovering value on unsold product; moreover, an approach that safeguards against cuts to demand generating investments like media and promotion. In an uncertain economic climate, Corporate Trading is an innovation that enables businesses to proactively address challenges and achieve a level of clarity and predictability across several areas.
HOW CORPORATE TRADE HELPS SUPPLY CHAIN & MARKETING ACHIEVE MORE
Finances
A useful tool to mitigate risk and recover write-downs on unsold stock. When demand for product is uncertain, you can receive up to 3x market value using Corporate Trade.
Sales
A predictable buyer of your products means predictable achievement of sales targets. Sales shouldn't spend time putting out fires and discounting overstock. Instead, their focus should be on selling high priority, high margin products to tier 1 customers.
Logistics
Clear warehouse space for faster moving, newer product.
Seasonality
A strategy to manage seasonal inventory that could not be purchased when stores were closed during lockdown.
Marketing
Budget cuts can be replenished with credits, or no-cash media campaign options. Count on predictable marketplace coverage and guaranteed ROI.
Speed
Use it as a short-term tactic to quickly bridge the gap between current stock and cashflow problems. Or as a long-term strategy to pave the way through a successful recovery period. Maintain predictable sale forecasts and maintain consumer share of mind through consistent media presence.
"The service is invaluable to our business," says Rena Chatterjee, Marketing Director for Jacobs Douwe Egberts in Australia. "Importing much of our product from Europe, some of which has limited shelf-life brings a major logistical challenge. Being able to monetize excess stock saved prevented write-off costs. And having dollars to reinvest behind out brands and bolster our budgets brought substantial benefit."
Covid-19 is not the first nor the last marketplace disruption in our lifetime, but there is opportunity in every challenge. Sometimes innovation can be as simple as dismantling silo mindsets to plan the best way forward. Businesses who are currently scenario planning and seeking to manage cashflow and risk through the crisis, should consider marketing and supply chain collaboration. Creating greater alignment can result in a measurable benefit to the business, operations and ultimately, the customer. Innovate while you operate to achieve more in the recovery period.
Christian Kirschbaum
SVP International Sales & Business Development
Active International
christian.kirschbaum@activeinternational.com
To learn more about how Corporate Trade can help your business achieve more, contact us today.