Whether its out-of-season stock, changing routes to market or failing business models; Fashion Retail has been under siege.
To help get Fashion Retail businesses back on their feet we have studied the key issues the industry has been facing in recent weeks.
We want to share how Active International's Corporate Trade / Media Barter solution can help you Achieve More.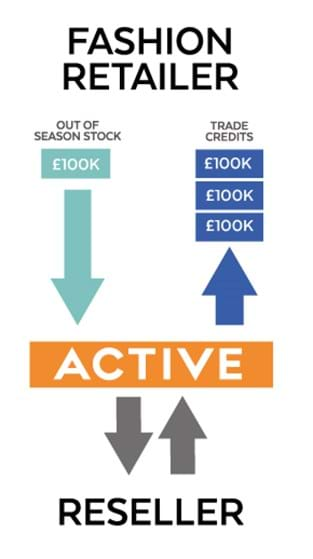 MONETISING UNSOLD SEASONAL STOCK
Active offer innovative solutions to allow funding through alternative means other than cash, allowing you to multiply the market value of your unsold stock.
STIMULATE SALES
Using traditional and online advertising campaigns to engage with and retain customers is likely to be essential.
We enable you to part fund your future advertising spend using your unwanted stock, making your advertising investment with any of our 200+ UK media owner partners much more efficient.
REOPENING STORES SAFELY
Retailers will need to encourage staff and visitors back into stores by putting in place proportionate protective measures.
We have recently connected with a technology partner to provide a Thermal Monitoring People Management System and Digital Signage Hand Sanitiser to ensure the safety of returning customers in store.
To see some of our de-branded success stories:
To find out more about the solutions that Active can provide and how we have worked with our current Retail clients, please contact us:
Mark Henson
Head of New Business
07384 833682​
mark.henson@activeinternational.com